Dear Friends,
I am here to share with you the three virtual productions that Camerata Bardi Vocal Academy, in partnership with Teatro Grattacielo, has presented over the past few months! Since the pandemic began in early 2020, our organization has been working hard to provide opportunities for both performers and audiences alike to share in the joy of opera!
Our first two all-digital performances were listed on Operawire's "Top 10 Best Streaming Performances" in the US this month, and we are excited to announce that our work on Umberto Giordano's Fedora has also made it to Operawire's "Best of 2020" list for leading operatic innovation!
If you haven't already done so, I hope that you will take a moment to learn more about and view each of these exciting performances!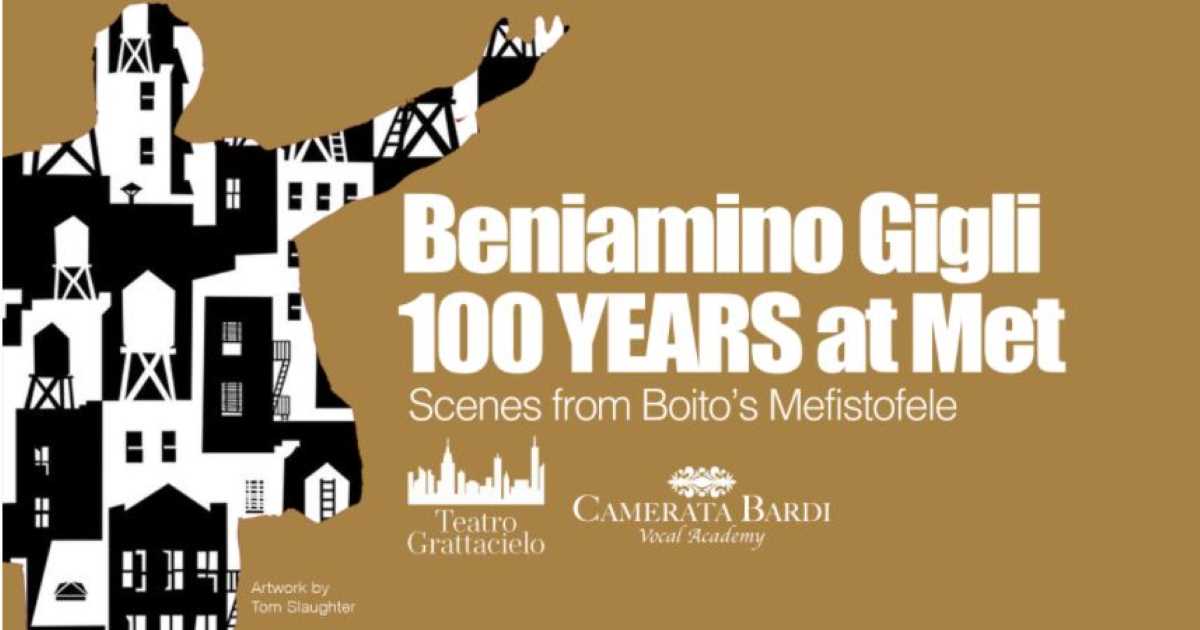 In October 2020, we released a semi-documentary in celebration of Beniamino Gigli's 100 years at the Met, with scenes from Arrigo Boito's Mefistofele. Directed by Argentinian director, Malena Dayen, with music conducted and performed by Kamal Khan, this production contains an opening introduction by Beniamino Gigli's great-granddaughter Francesca Romana Gigli, and commentary by esteemed music critic, John Yohalem.
This performance was filmed in The Blue Building in New York City, and features a highly skilled cast of internationally renowned singers including, Alessandro Tirotta singing the role of Mefistofele, Francesca Mondanaro in the role of Margherita, Thomas Massey in the role of Faust, and Karolina Pilou in the role of Martha.
The creative team for this project included, Sangmin Chae as art director, assisted by Emily Twines, with lighting by Anthony Tornambene.
This production is currently streaming free on Teatro Grattacielo's website at https://grattacielo.org/streaming/boito-mefistofele-2020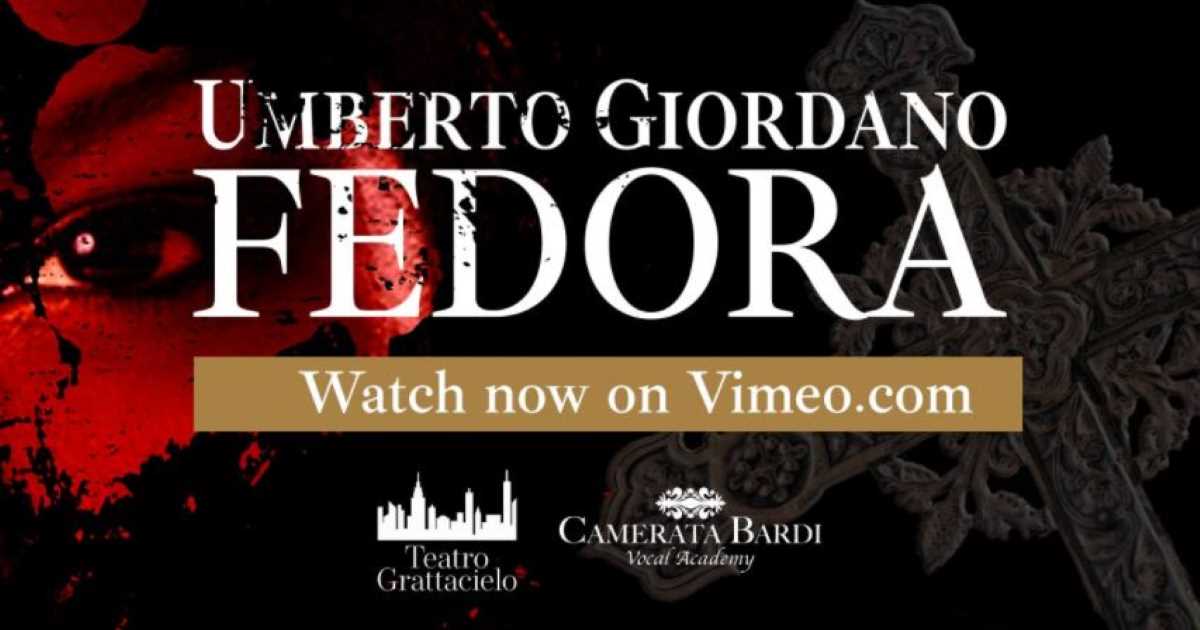 Our main production of Fedora by Umberto Giordano was released on December 1, 2020, featuring a highly skilled and diverse cast, once again directed by Malena Dayen.
Although we were unable to perform with a full orchestra due to Covid-19 restrictions, we were determined to produce Giordano's piece, and decided that a piano accompaniment made a better musical choice than a small orchestra ensemble. Therefore, our very own music director, Maestro Israel Gursky conducted the score from the piano.
In October, this production of Fedora was filmed live with four cameras and a sound engineer provided by Freedom View Contribution at the Target Margin Theater, in accordance with all the Covid-19 related restrictions.
Utilizing interactive cameras and overlaying film techniques, the creative team of Fedora included Nicole Russell as assistant conductor, Jon DeGaetano as lighting designer, Matthew Deinhart as assistant lighting designer, with projections by Sangmin Chae, and editing by Enrico Ventrice.
The accomplished cast of singers found within this production include, Michelle Johnson singing the title role of Fedora, Jeremy Brauner in the role of Loris, Marcello Guzzo in the role of De Siriex, and Maria Brea in the role of Olga, among many others.
This production is currently streaming through Vimeo, and can be accessed through Teatro Grattacielo's website at https://grattacielo.org/streaming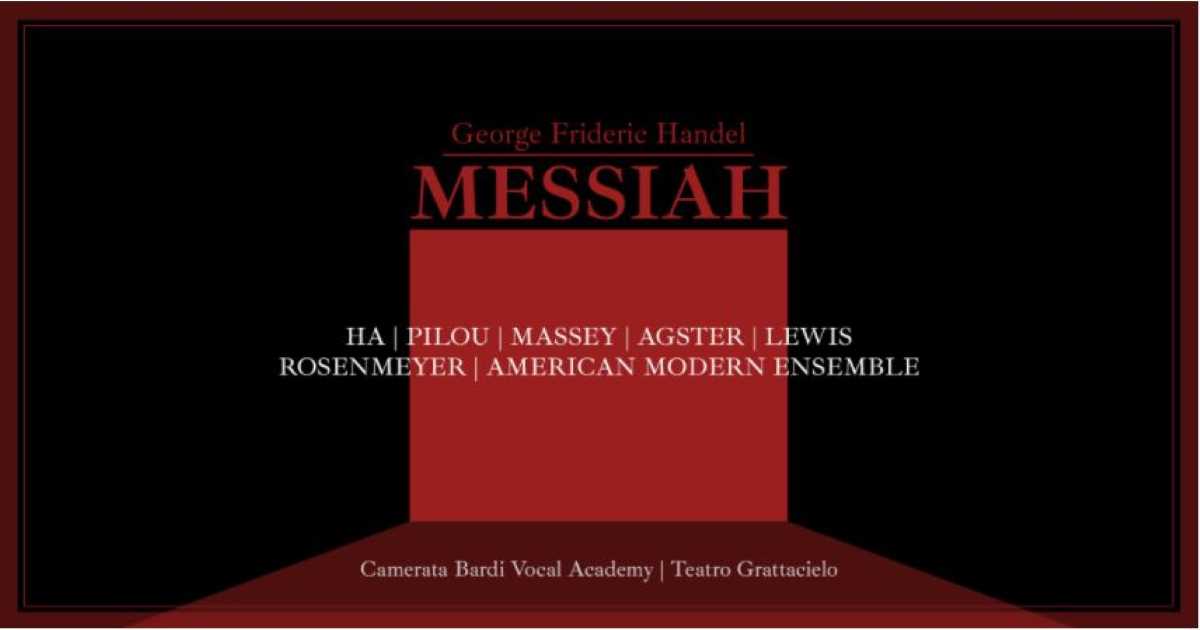 Our final production of the 2020 season, the first part of Handel's Messiah, was released on December 10, 2020, conducted by David Rosenmeyer, with music performed by the American Modern Ensemble.
The exceptionally talented group of singers for this project included Hyunju Ha (soprano solo), Karolina Pilou (alto solo), Thomas Massey (tenor solo), and Rick Agster (bass solo), with the chorus parts recited by the skillful actress and singer, Parris Lewis.
Directed by our very own artistic director, Stefanos Koroneos, this project was filmed and edited by Deepdof, with audio recording and editing by Rodrigo Aranjuelo.
Our performance of Handel's Messiah, is currently streaming free through Camerata Bardi's website at: https://cameratabardi.org/en/streaming/event/george-frideric-handel-messiah-first-part/
I hope that you will enjoy viewing each of these productions from our 2020 season, and we look forward to creating exciting new projects for you, our audience, in the upcoming year!
By: Ashleigh Ayres