Today a new column is born, "ITALIAN WONDERS", with the aim of spreading more and more in the United States, and the world, the Italian culture, the knowledge of its landscape, historical and architectural beauties and the many Italian characters that have made Italy shine in the world.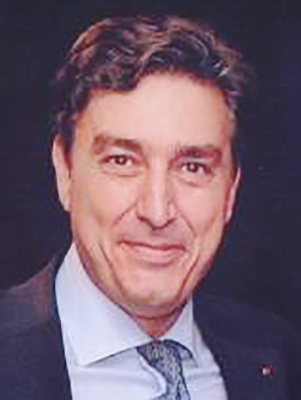 A journey through the beautiful country made of villages, sea sides and cities of art, a journey dedicated to our American friends and the many who in the world read us. A journey that also wants to strengthen the relations between our many compatriots, entire generations emigrants to the United States and other nations, which have brought with them the sense of beauty of a unique place, a visceral and indissoluble bond with their homeland.
We feel the duty to tell a thousand-year-old culture that has seen a succession of geniuses of art, architecture, literature, enterprise, design that has no equal in any other corner of the earth.
A passionate support for Made in Italy, the most famous and desired brand in the world.
Today, we begin this journey to make our contribution to the knowledge of Italian excellence and wonders. On this journey we shall be accompanied by a great friend: Av. Salvatore Piscitelli.
Salvatore, during his career, has taken on several important roles, He was Senator of the Italian Republic and alderman for tourism and culture of the Municipality of Porto Recanati in the Marche Region.
He has contributed with his commitment to support important projects promoting Italian culture both locally, nationally, and internationally. His maternal grandparents were emigrated to the United States in the 1950s and many of his closest relatives still live in Chicago and Florida Salvatore will lead us with this column to discover and rediscover places and characters of our beautiful Italy.
"Dear Friends, I thank Enzo Pizzimenti and the meritorious and important initiative of Camerata Bardi to give me the opportunity to tell you about our dear Italy, the most beautiful country in the world. The first step of this that we hope will become a long-term journey, is dedicated to the figure of Enrico Mattei, founder of ENI, among the protagonists of contemporary Italian history and protagonist of the post-war economic miracle, among the main proponents of reconstruction"..
Salvatore Piscitelli